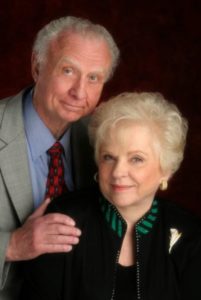 Robert W. Bignold
Robert W. Bignold was the Owner and President of the "ORB Organization" a successful Seattle Based Architectural, Planning and Engineering firm, from 1967 until he sold the firm in 2006.  He continued working as a consultant to his former company, where he acted as the design manager on a $120 million dollar project they were designing for the Corps of Engineers in Fairbanks, Alaska.  He was also the owner of Renton West, Inc., a real estate investment firm.
Mr. Bignold graduated from Washington State University with a Bachelor of Science degree in Architectural Engineering.  Following graduation from the University, he was commissioned an officer in the U.S. Army and served two years with the 76th Engineering Construction Battalion in the Nation of Korea.  Mr. Bignold rose to the rank of captain before leaving the Army for civilian life.
He was a former International Director of Full Gospel Business Men's Fellowship International and served as National President of the Full Gospel Business Men's Fellowship in America until his passing.
Robert was a dynamic teacher, speaker, and writer whose goal was to mentor young businessmen and women, sharing the spiritual business principles he had learned during his thirty years of experience as a Christian businessman, as well as helping them to travel regularly to various nations of the world ministering in the Word and the Spirit.  In past several years, Bob taught Business by the Spirit in the nations of Russia, Uganda, Nigeria, Guatemala, Costa Rica, Japan, Taiwan, Canada, and the United States.  He also spoke in churches and business groups in England, Wales, and Germany.  Bob believed that the marketplace is full of men and women who have the gifts of God within them but don't recognize their gifts, including those who recognize their gifts but are often hindered from using them because of the ecclesiastical mentality of the western church.
Bob's goal was to help those individuals find their gifts, train them to apply the spiritual business and ministry principles he had learned, and to release their gifts and change the world they live in.  It was his desire that every man and woman of God learn how to live a successful life through the application of the Word and the Spirit in their lives.